Cabinet approved Rs 10,000-crore budget to Isro for the human space mission. At least 50% of the Rs 10,000 crore will go into human-rating, while a new launch pad that can accommodate entry of astronauts will cost a fair bit.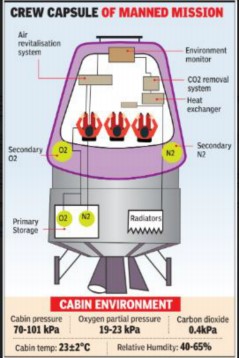 "We have to build three sets of rockets, crew and service module. Although I don't have the exact break-up of figures at this moment, building three GSLV-MK III launch vehicles and the other modules and conducting various human-rating tests will definitely use about 50% of the budget," Sivan said.
Each set will be used for three missions — two unmanned missions planned for December 2020 and June-July 2021, and the actual mission by December 2021 or early 2022.
Isro to build 3 sets of rockets, crew modules for Gaganyaan - Times of India
Last edited: