The GSAT-11 is getting ready to be shipped to Kourou in French Guiana, South America, to be strapped on to the French Ariane 5 rocket in a few weeks for launch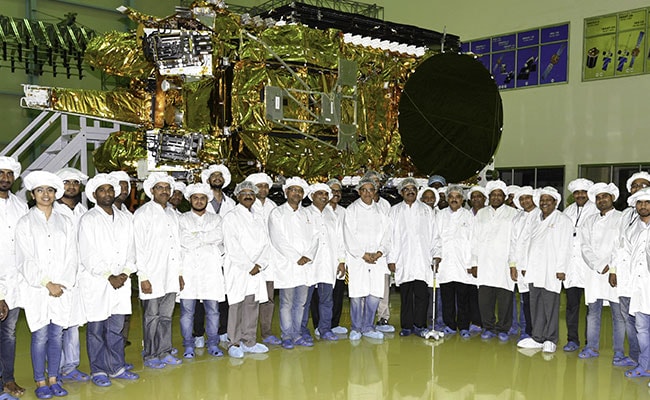 Weighing six tonnes or the combined weight of six sedans, the heavyweight communications satellite GSAT-11 will usher in satellite-based Internet services for the first time, a boon for rural India.
The Rs. 500 crore satellite is so massive that each solar panel is over four metres long, equivalent to the size of a room with a tall ceiling. The cutting-edge technology of the GSAT-11 will provide internet of 12 Gbps capacity to its users from a single platform.
The satellite has been designed and developed along with 2 other satellites in this segment, GSAT 19 and GSAT 20. GSAT 19 had been launched on June 5, 2017, from the Satish Dhawan Space Center in Sriharikota, Andhra Pradesh. ISRO's GSLV Mk 111-D1 was used to the satellite. The GSAT 20 mission is also been planned for the latter part of 2018.
The GSAT-11 is equivalent to the combined power of almost all communications satellite sent into orbit by India. This single bird is like a constellation of 30 of the classical orbiting satellites.
India hired the French Ariane-5 rocket because the powerful rocket can carry the heavy satellite into orbit.
ISRO's Heaviest Satellite To Boost Internet, A Boon For Rural India